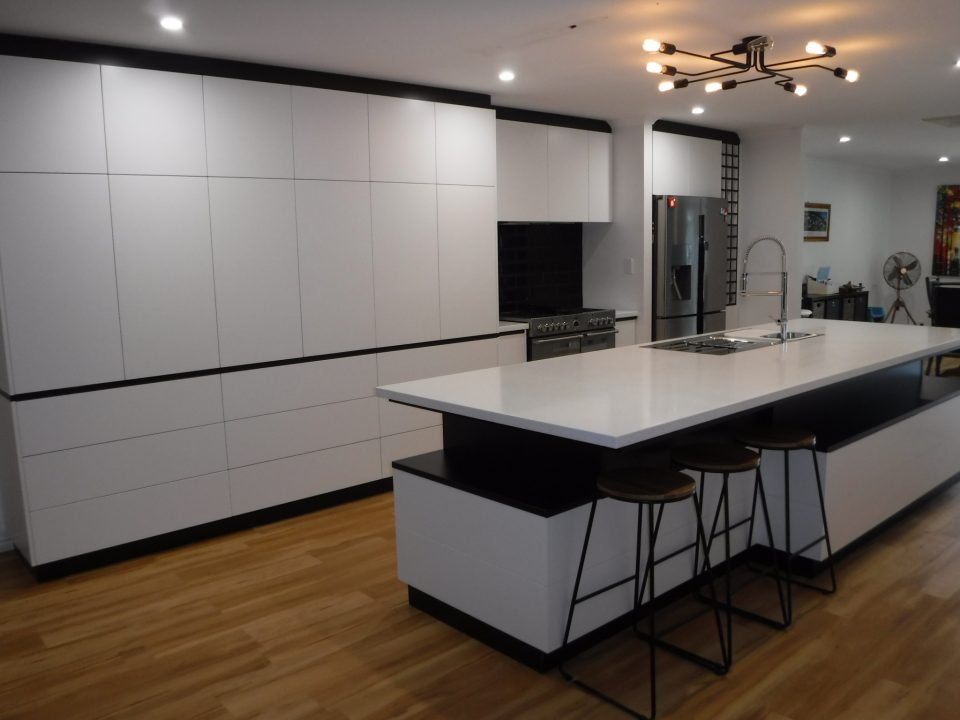 Galley Kitchen packed with Style, Function, Storage with a HUGE custom island! - Northam, WA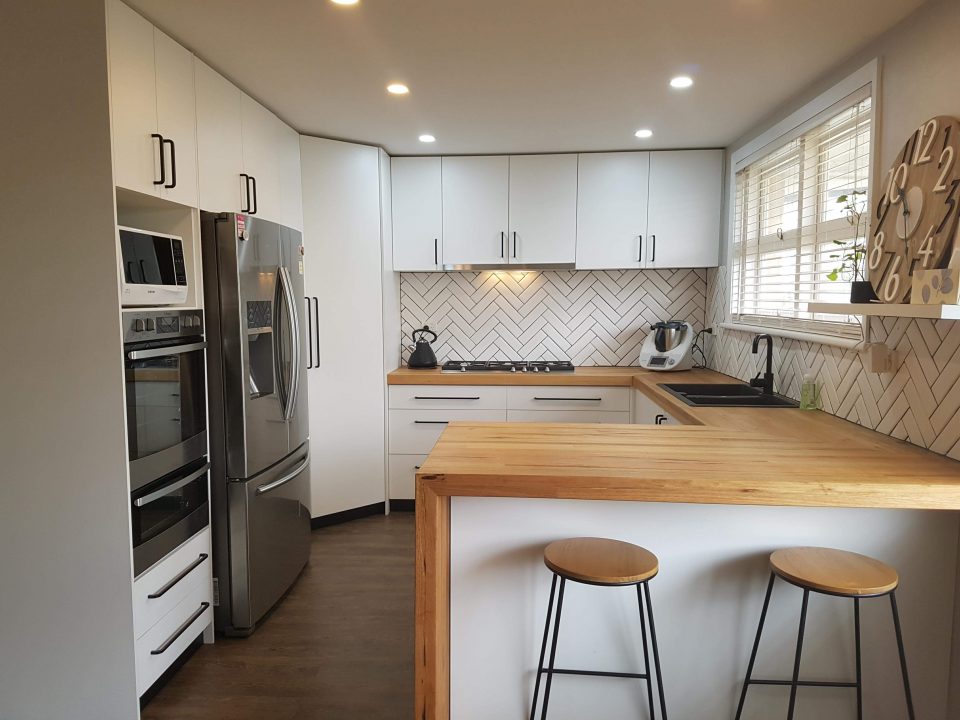 Small Kitchen, Big Style - Northam, WA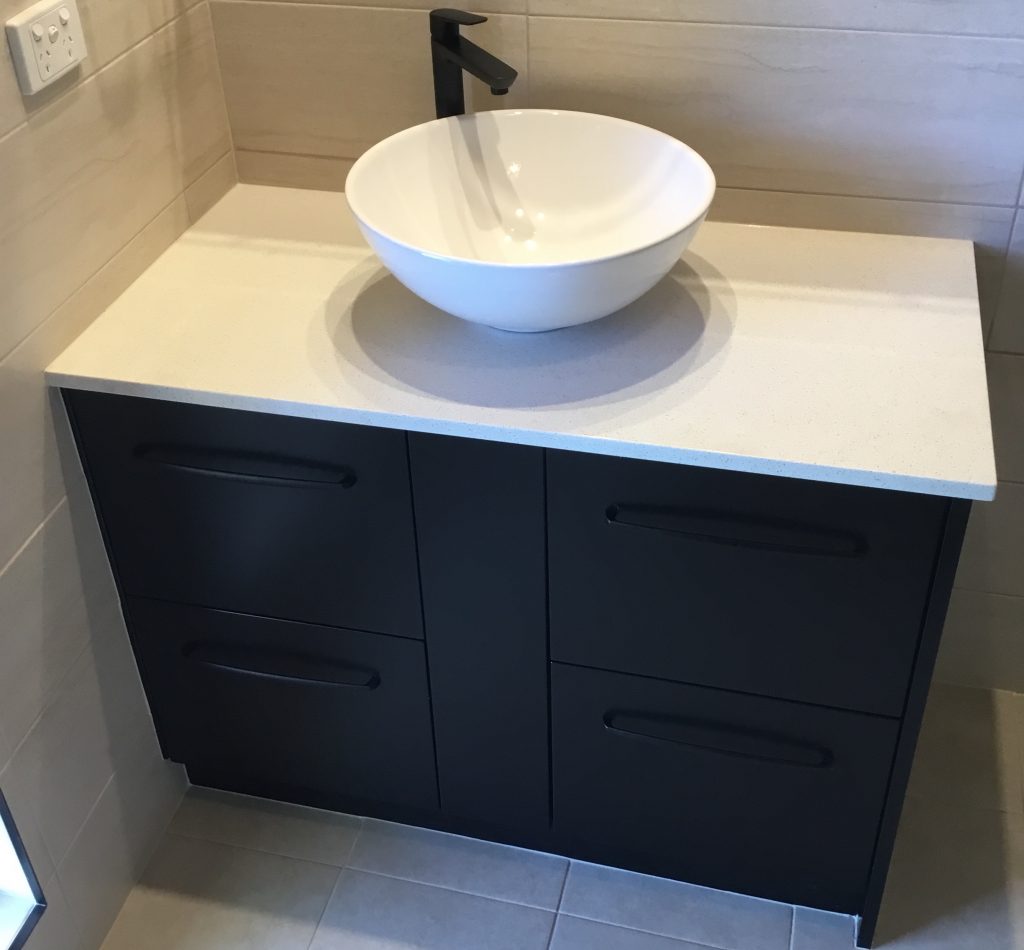 Bathroom Vanity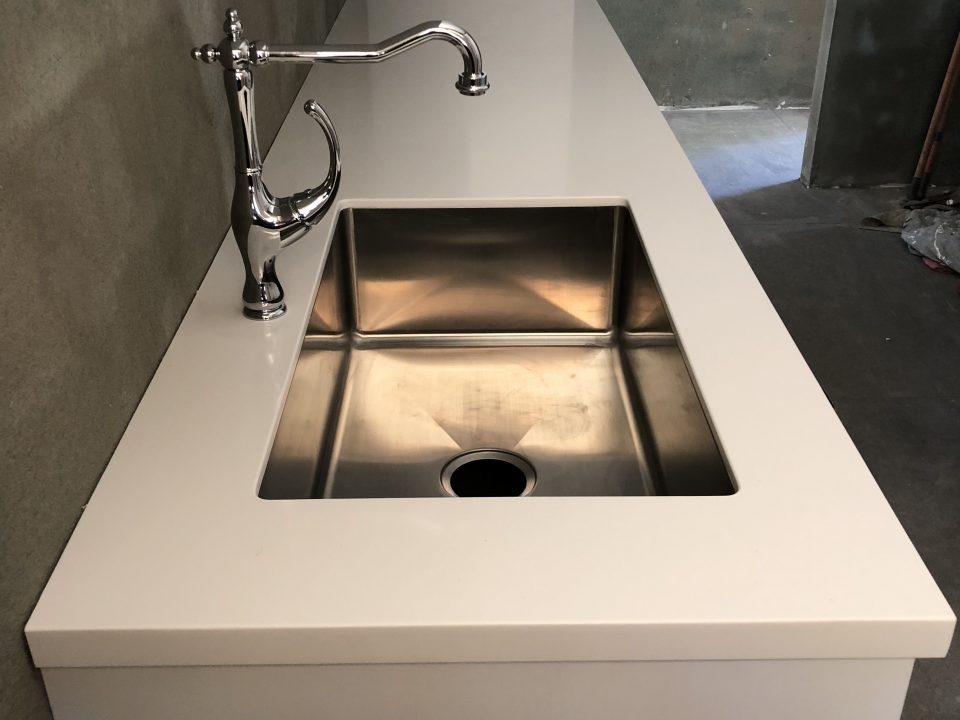 New Build, Laundry, Kitchen and Bathroom - Lower Chittering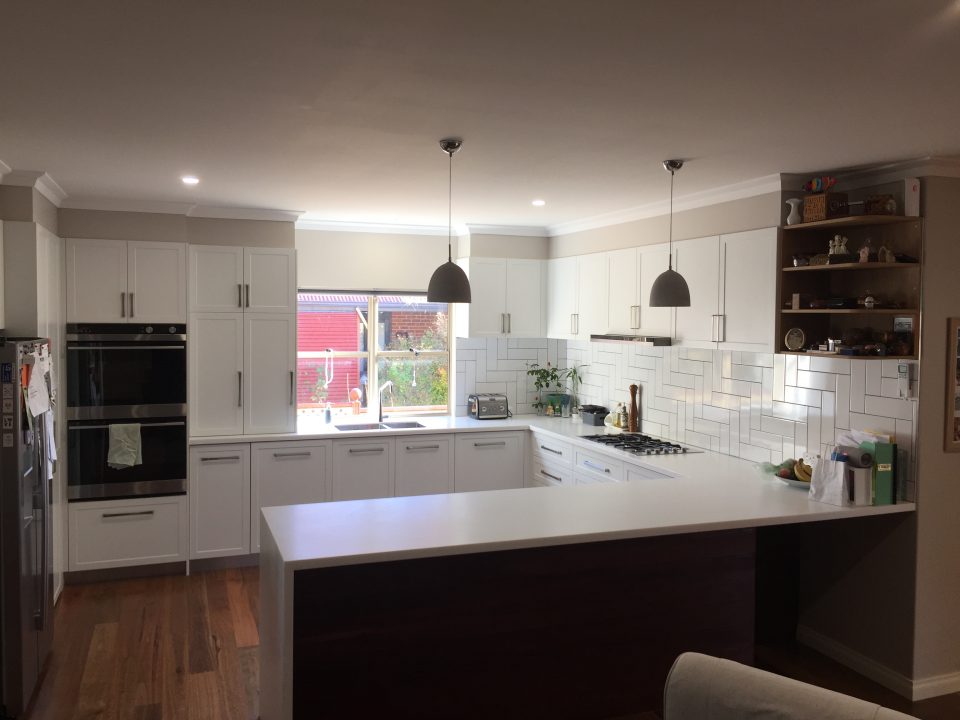 New Kitchen, Old Home - Northam, WA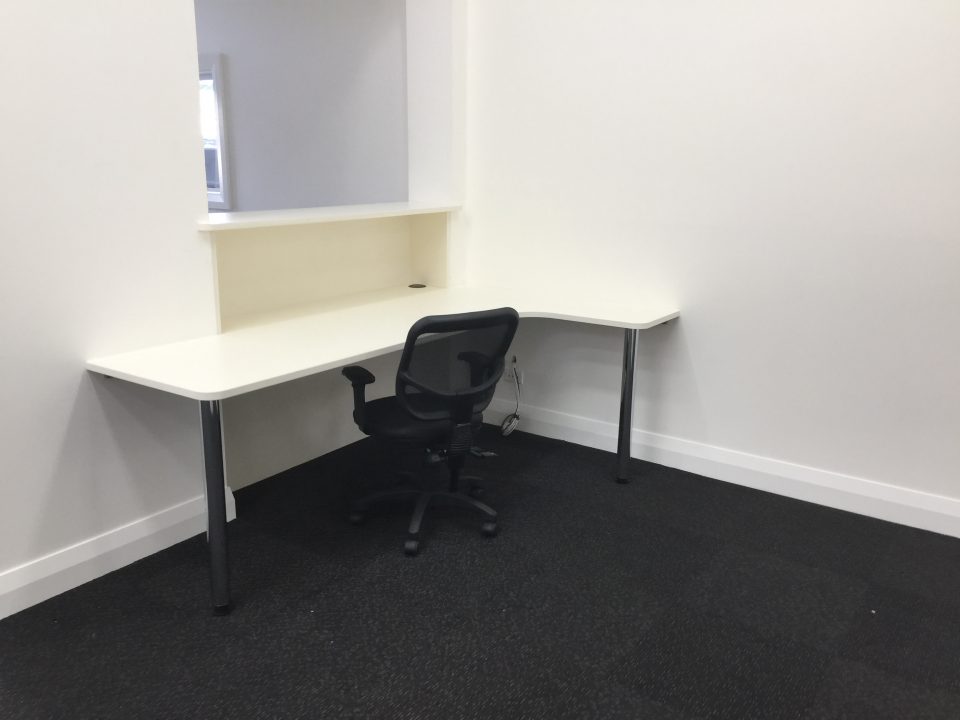 Reception Desk - Northam, WA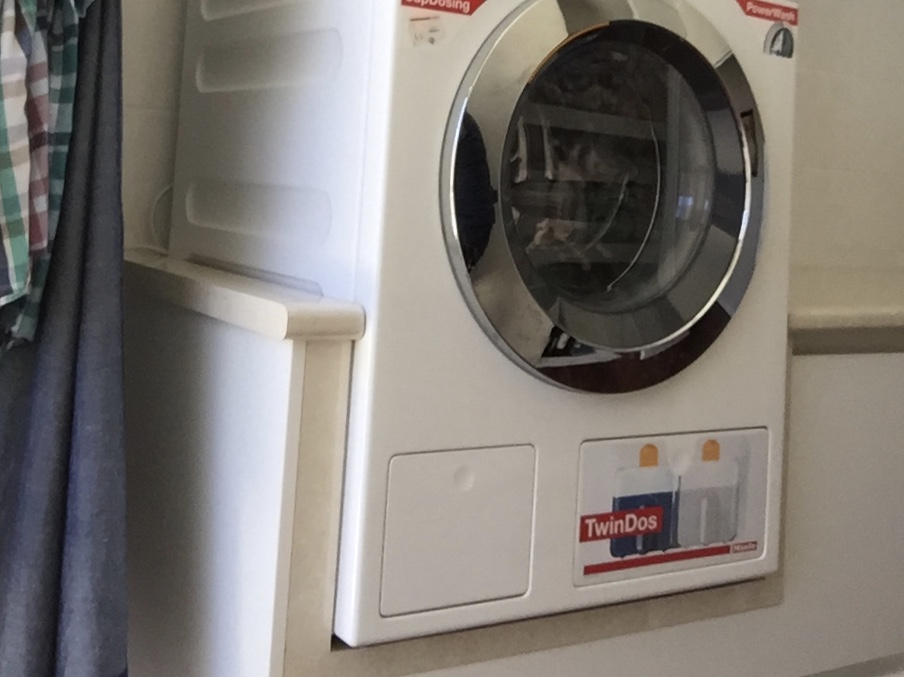 Laundry Bench Adjustment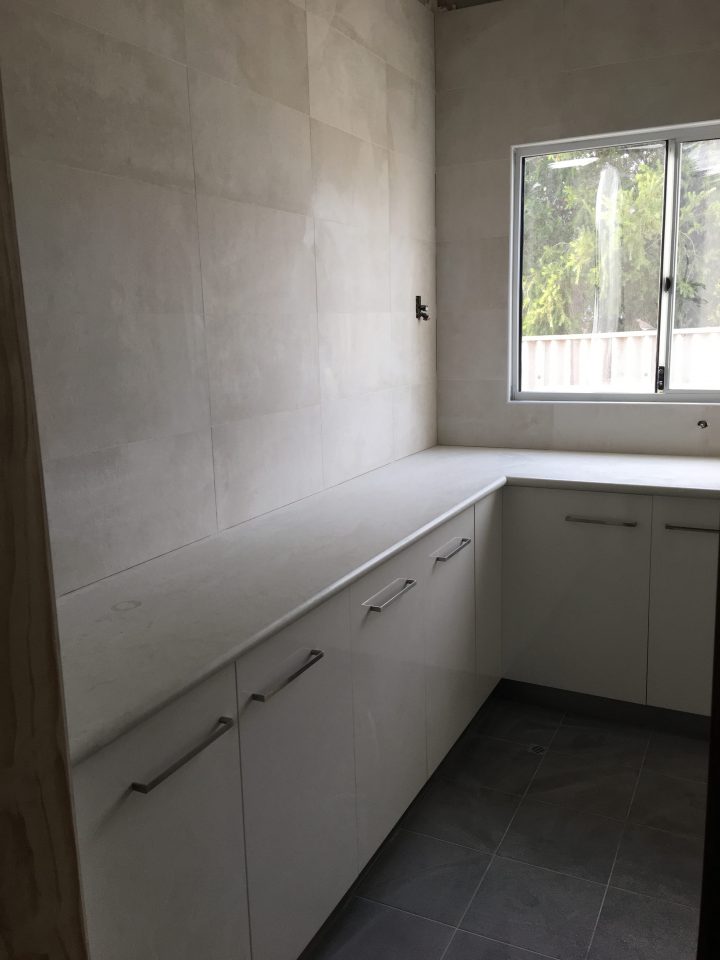 Laundry Renovation - Northam, WA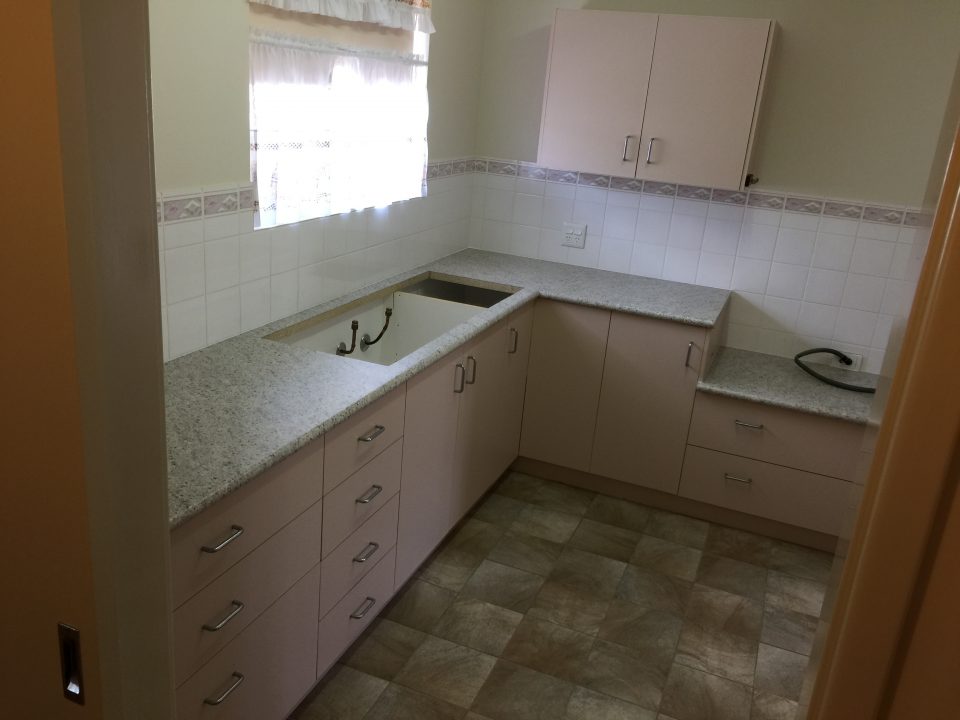 Benchtop Replacement - Northam, WA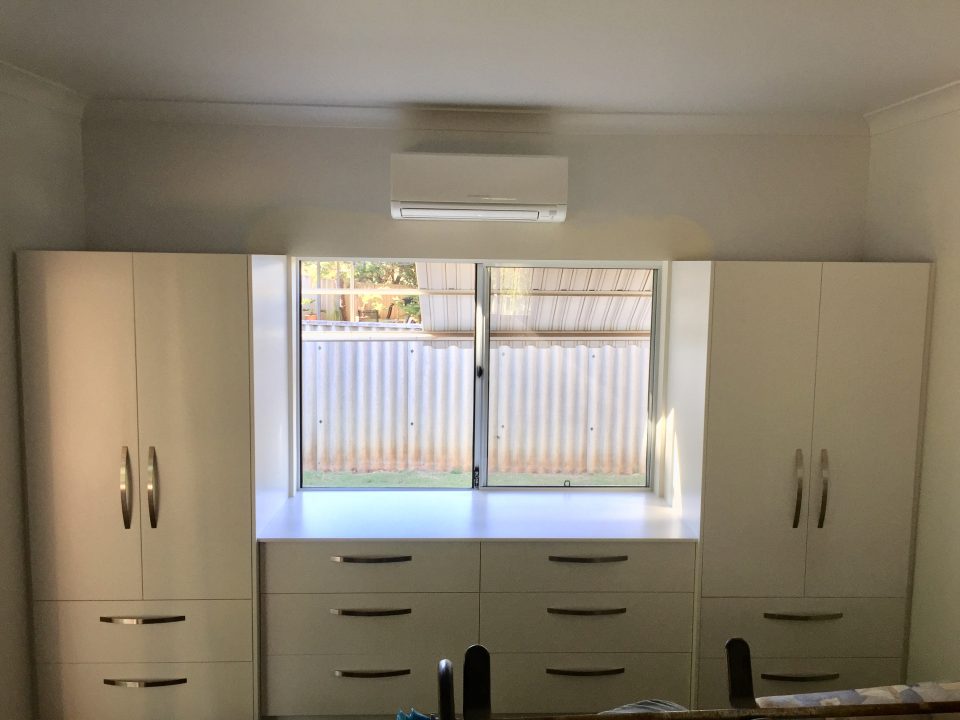 Custom Built In Wardrobes - Northam, WA
Kitchen - Wongan Hills Unit 10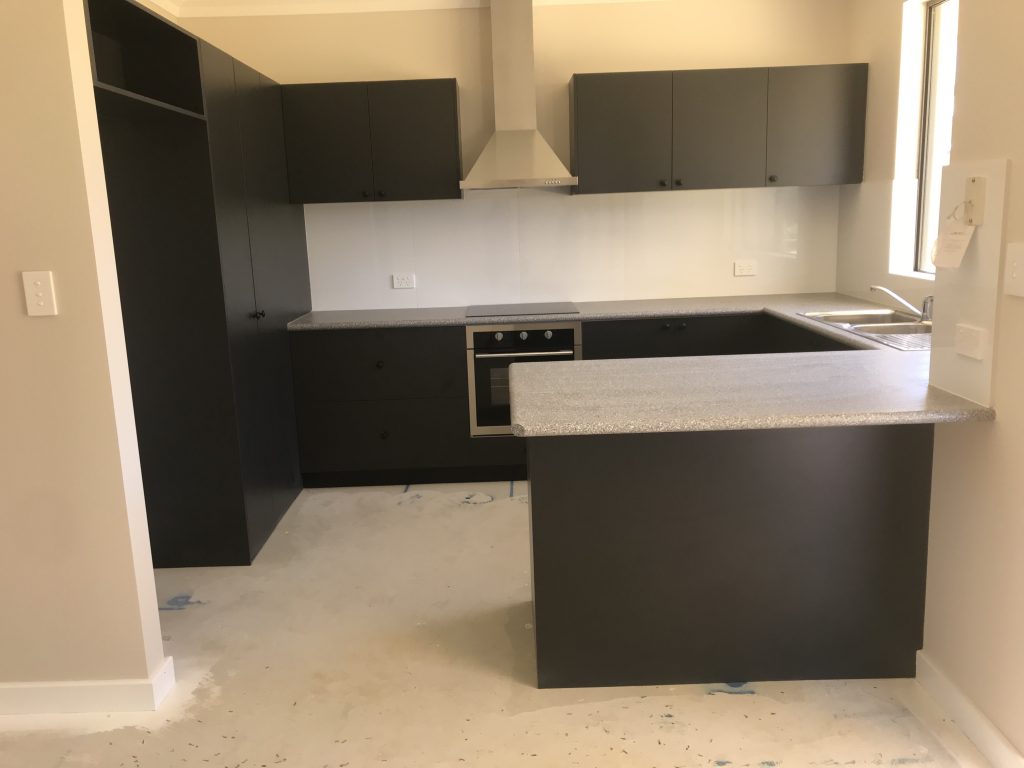 Kitchen - Wongan Hills Unit 9
Galley Kitchen packed with Style, Function, Storage with a HUGE custom island! - Northam, WA

This stunning kitchen is beautiful with its sleek clean lines and a bespoke custom island. It has so much storage, including hidden drawers in the island and an innovative design to hide away all those small appliances keeping the island benchtop clear. All the doors and drawers are push to open and the electric push to open bin is a massive winner with our clients. Using Ice Queen Hi-Macs material for the island benchtop meant we were able to create a seamless 3.6 x 1.2 metre top that literally sparkles and is the focal point of this kitchen.

Small Kitchen, Big Style - Northam, WA

This beautiful kitchen renovation was created because the old space was dated, and not functional. This small space has lots of usable space. Laminate cabinetry finished of with sleek black Artia handles, timber benchtops with a waterfall end, black sink and tile splashback.

Laundry Bench Adjustment

This customer bought a new washing machine and wanted it up on the benchtop but it wouldnt fit. So in this laundry we cut a section out of the benchtop and dropped it down to suit. As this was a fairly newly renovated laundry we were able to match the existing laminate benchtop.